Certified Product Disposal
"We find that once most companies become aware of the risks of allowing their valuable brand name merchandise into the hands of unauthorized retailers, the need for Certified Product Disposal makes sense."
Dawn DeVroom, COO IDR
It Takes Knowledge Of The Current Regulations And An Understanding Of The Available Disposal Options To Protect Your Brand And Provide Top-notch Service And Competitive Pricing Options.
Industries Using Certified Product Disposal

Food and Beverage

Packaging

Manufacturing

Freight/Transport

Cosmetics
Pharmaceuticals
What To Consider Before
Selecting A Certified
Product Disposal Company
Are they experienced product disposal experts?
Is the company licensed to handle hazardous waste? (If needed)
Is the disposal company bonded and insured? (In case of accidents)
How does the company prove the disposal has been handled from start to finish?
If they store loads at their yards prior to disposal, do they have surveillance cameras?
CERTIFIED PRODUCT
DISPOSAL EBOOK FREE!
Everything you need to know about how to protect your brand.
You'll also learn what to avoid to ensure you are protected.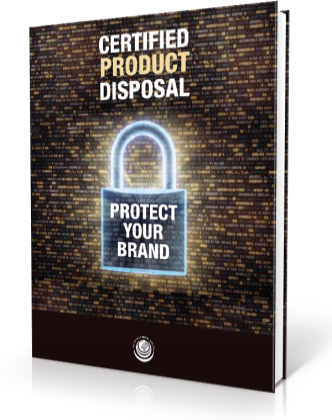 I'm Interested in a Certified Product Disposal Free Quote
Let us know what you needs are and we'll respond to you right away