If your company produces e-waste in California, it's important to understand the difference
between what is required of you at both the federal and state levels.
In California, it is illegal to throw away several types of e-waste, such as:

Computers

Keyboards

Electrical

Spent Batteries

Smoke Detectors

Home Electronics

Mercury Containing
Thermostats

Fluorescent Tubes
& Ballasts

Unused Pesticides
All the California Waste &
Management Method Codes in One Place!
Get Your Free 8.5 x 11-inch Sign!
All the California Waste Codes and the Manifest Management Codes all on the same sign.

Perfect to print out and keep on your desk whenever you need them.

No more searching for the right codes. They are now at your fingertips.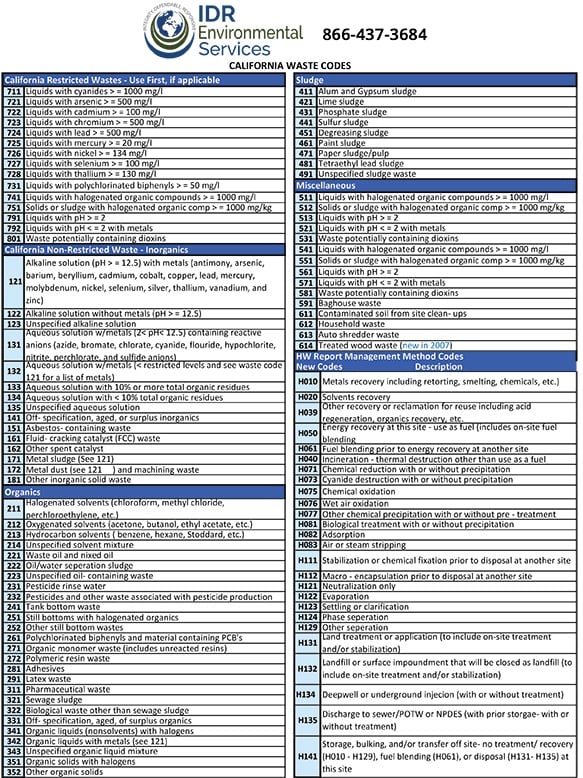 I'm Interested in an eWaste Disposal Free Quote
Let us know what you needs are and we'll respond to you right away